We, Communities In Schools of Benton-Franklin, are proud to have been selected as an Equitable Response and Recovery Fund Grantee along with 75 others.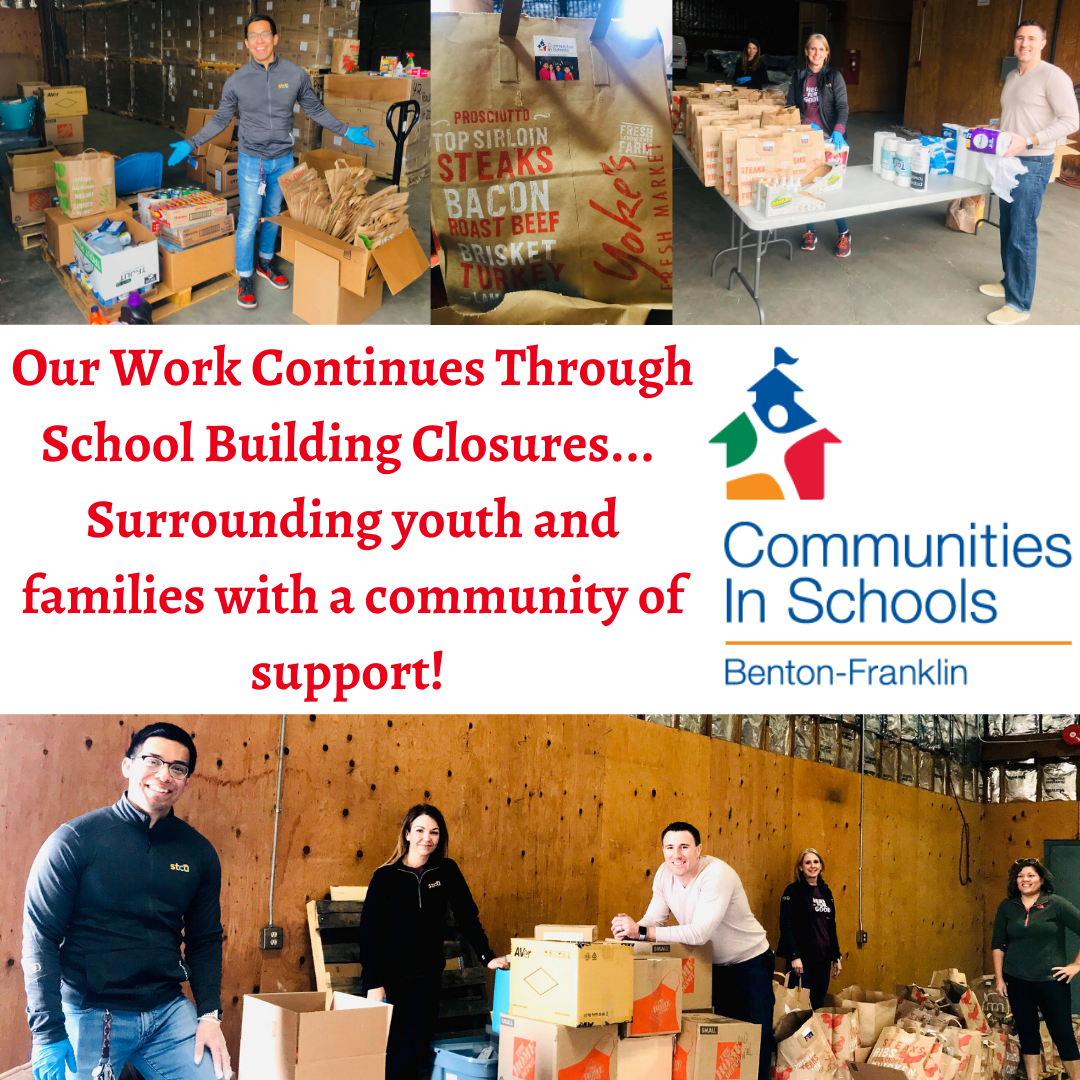 "In the early days of the COVID-19 pandemic, and before its magnitude was known, Group Health Foundation set up a $5 million Equitable Response and Recovery Fund and deployed direct and flexible grants to more than 75 community-based, culturally specific, and human service hub organizations in Washington. We funded organizations whose leadership and boards are reflective of and accountable to communities who would be most vulnerable during the pandemic:
People experiencing social isolation, especially elders with lower incomes and people experiencing homelessness;
Black, Indigenous, and people of color, especially people of Asian descent, who are experiencing increased anti-Asian racism because of reprehensible reporting and rhetoric about COVID-19;
People with disabilities and people who are immunosuppressed, who may self-quarantine to prevent infection and who may face greater barriers when accessing services when sick; and
Communities who need culturally specific or non-English communication to access fact-based resources to learn about and prevent the further spread of COVID-19.
Post-disaster reports from previous emergencies consistently show that community organizations are frequently the last to receive funding from private and public sources, even though they are the among the first to act when it comes to crisis response and recovery. These organizations often stretch resources to provide immediate needs, including childcare when schools close, food and supplies during shelter-in-place orders, and community education as trusted brokers of information. Our aim was to recognize the hard work these organizations are already doing and help defray costs for the added capacity to care for their communities.
Early on, private and public funders requested from us a list of Equitable Response and Recovery Fund grantees to "avoid duplicating efforts." Even though we understood the impulse to spread resources widely, emphasizing "maximum efficiency" in philanthropic funding at a time of emergency is inequitable. This kind of resource distribution assumes all communities are experiencing the pandemic in the same way. When we did share grantee lists, it was with explicit instruction that this information was not to be used to withhold funding from grantees.
We are thankful for the opportunity to talk through these questions with other funders and are grateful to Equitable Response and Recovery Fund grantees who gave us permission to publish this list. We invite all funders to join us in deepening our commitments to organizations throughout Washington that are led by and for Black, Indigenous, and other people of color, people with disabilities, members of the LGBTQIA+ community, immigrants and refugees, and people who have experienced poverty. We hope that by sharing this list, it will lead to further support to these organizations and to the many leaders and communities throughout Washington who continue to work through this pandemic every day.
As this crisis continues to deepen inequities based on race, ethnicity, wealth, geography, gender, and immigration status, our team is reevaluating the Foundation's 2020 grantmaking plans so we can continue to support efforts toward a more equitable future for Washington communities."